RAFAEL STILL POPULAR AMONGST UNITED FANS
Submitted on Thu, 11/19/2020 - 11:22
Ex-Manchester United defender Rafael da Silva might not be amongst the most glamorous names in the history of the club, but the Istanbul Basaksehir player has a confirmed spot as one of the most popular players amongst the Manchester United faithfuls in recent times.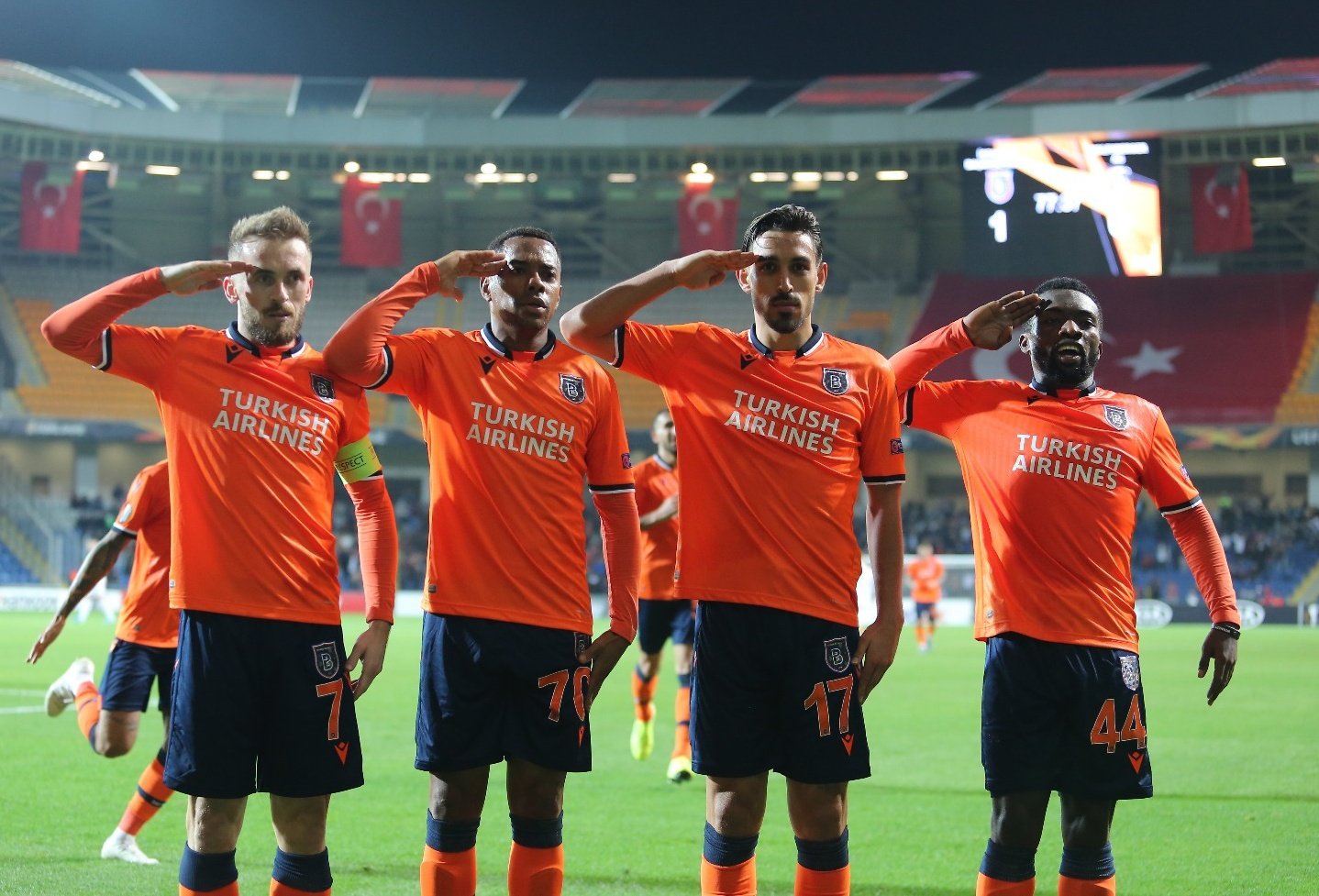 Rafael da Silva signed for the Red Devils in 2008 alongside his brother Fabio da Silva. He was at Old Trafford for seven years before he left the club to join Lyon in the French topflight five years ago.
He has played eight times for Istanbul Basaksehir since signing for the Turkish Super League champions this summer. The highlight of his short time in Turkey came in the Champions League last week Tuesday. Rafael da Silva produced a solid performance on the right side of defence as he helped his team to a 2-1 win over Manchester United.
Ex-Premier League player Demba Ba and Edin Viscascored for the hosts, while French international Anthony Martial got the only goal for the Red Devils, with all three coming in the first half of the game.
Rafael da Silva, 30, still retains his popularity amongst the Manchester United fans because of the following reasons:
1. Competent Gary Neville Replacement – Rafael da Silva was able to step into the big shoes of club legend Gary Neville at right-back upon signing for the Red Devils. He won three league titles during his seven-year stay at Manchester United. Rafael da Silva was one of the nominees for the Young Player of the Year in his first season.
2. His Strike vs. Liverpool –Manchester United fans love away goals at archrivals Liverpool. Rafael da Silva produced a moment of brilliance at Anfield during a Premier League clash between the two teams in September 2012. The Brazilian international produced a wonder strike to equalise for the Red Devils. His equaliser provided the platform for Manchester United to secure a 2-1 win over 10-man Liverpool withRobin Van Persie netting the winning goal via a late penalty. Steven Gerrard had given Liverpool the lead at the start of the second half when his team had been decimated by the red card to current Newcastle United midfielder Jonjo Shelvey.
Need More?