Rafael Da Silva promises not to celebrate at Old Trafford
Submitted on Fri, 12/11/2020 - 07:18
Rafael Da Silva will be appearing against Manchester United when his Istanbul Basaksehirtake on the Red Devils in the Champions League.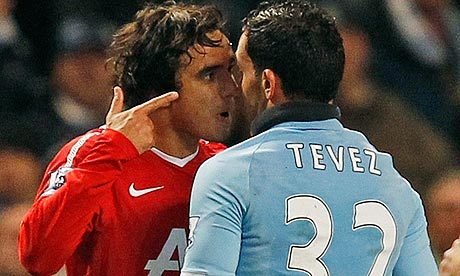 The Brazilian was part of the Turkish outfit that managed to get a success over Manchester United just before the international break. This victory came at the Turkish capital but things will be a lot different when Istanbul Basaksehirtravel to Old Trafford. There is a smaller chance that Rafael Da Silva might end up on the scoresheet. If it does happen, the Brazilian says that he will not celebrate out of respect for his former club.
It was Manchester United gave Rafael Da Silva the opportunity to come into Europe in football back in 2008 when Sir Alex Ferguson played a key role in signing him. The 30-year-old was in his teens when he arrived in Manchester. After playing at Old Trafford for seven seasons, the Brazilian left for Lyon in 2015. His five years in the French city came to an end in the summer when Istanbul Basaksehir came calling for his services. The defender has fondly recalled the days when he used to play at this ground. During his days at United, Rafael made 109 league appearances.
"It's been a long time since I've been in this ground. I'll never forget in the last game here, many good stories I lived in this club.I appreciate all the messages I got in the first game I got after I left the club and it was wonderful to be here. I won titles and was very happy here in England.It'sgonna be a different feeling [playing at Old Trafford as an opponent]. I'm even nervous to say that. I don't know why it's such a big thrill to know everything I've been through here," said Rafael Da Silva.
Need More?