CAMAVINGA STARS AGAINST REAL SOCIEDAD
Submitted on Thu, 03/10/2022 - 11:06
Young Real Madrid midfielder Eduardo Camavinga was one of the stars of the game as the Spanish La Liga leaders came from behind to thrash Real Sociedad 4-1 at home in their latest league outing.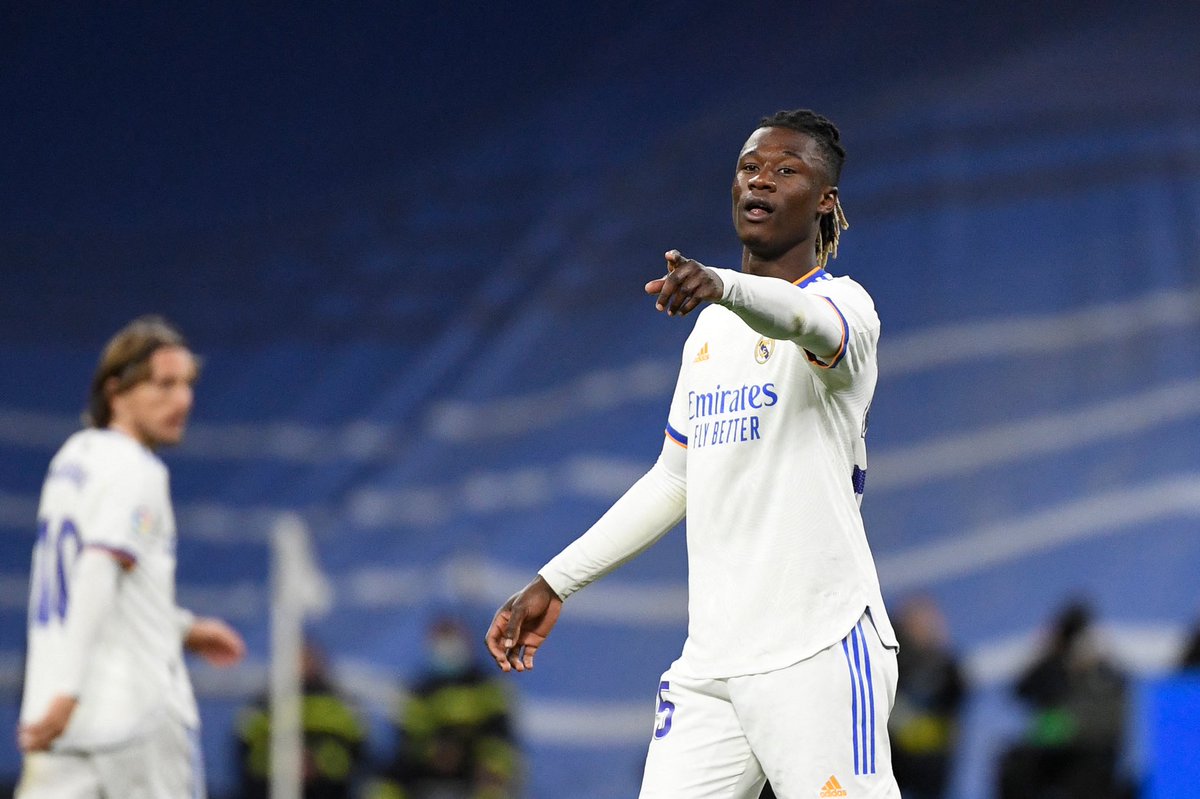 Camavinga was given a start in the Real Madrid midfield in the absence of the injured Toni Kross and he influenced the game in favour of Real Madrid whom he joined from French club Rennes at the start of this season. A lot of teams including Manchester United wanted to sign him. Ex-Manchester United defender Rafael da Silva even spoke to the TalkingDevils podcast. Rafael da Silva wanted Manchester United to sign the Frenchman, but the player snubbed the interest from elsewhere to join Real Madrid.
Camavinga broke into the Rennes first team as a teenager and he had a mind-blowing debut season. The young French international dropped off significantly in his second season (last season), but Rafael da Silva said at the time of his aforementioned interview that it was expected since Camavinga is relatively an inexperienced player. Apart from Manchester United, French giants Paris Saint Germain (PSG) and Premier League giants Chelsea also wanted to sign him.
For the latest league game between hosts Real Madrid and Real Sociedad, the visitors took a tenth minute lead through the penalty from Spanish international Mikel Oyarzabal after compatriot Dani Carvajal brought down veteran midfielder David Silva. Real Madrid were kept at bay by the visitors until the last five minutes when the midfield duo of Eduardo Camavinga and Luka Modric scored within three minutes to give the hosts the lead for the first time in the game. Real Madrid were already 2-1 ahead with two first half minutes left to play.
Real Madrid sealed a big win over Real Sociedad with two more goals after the half-time break through star striker Karim Benzema (penalty) and Spanish winger Marco Asensio.
Need More?