CAMAVINGA: RAFAEL TRANSFER OPINION SNUBBED
Submitted on Thu, 06/02/2022 - 08:49
Manchester United fans would be wondering what would have been with young Real Madrid midfielder Eduardo Camavinga. The Red Devils were seriously linked with a move to Old Trafford last summer before he ended up at Real Madrid.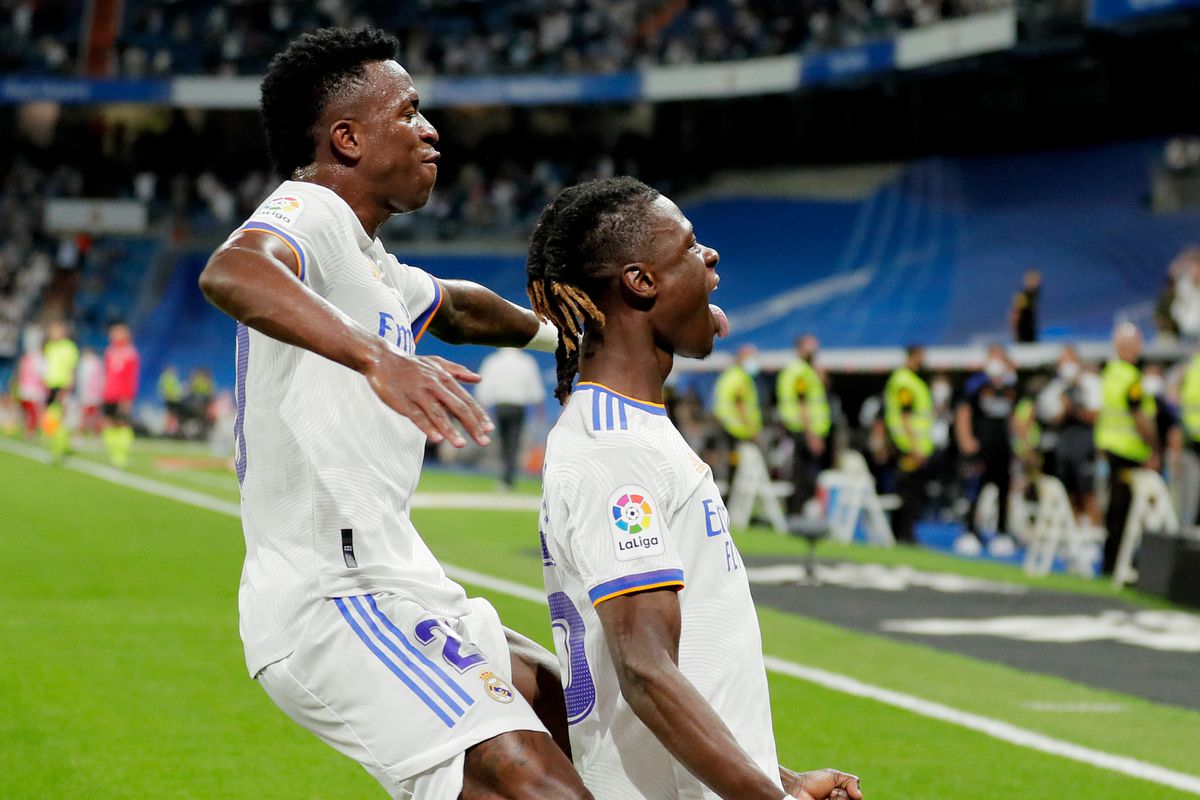 Manchester United officials were told to make a move for the player by Rafael da Silva before he left French club Rennes to sign for Real Madrid towards the end of the transfer window last summer.
In a chat with the TalkingDevils podcast, Rafael da Silva talked up the possibility of Camavinga signing for Manchester United. According to Rafael da Silva, the young Frenchman is a very good player and that he would love to see him at Manchester United.
Brazilian fullback Rafael talked about Camavinga and how the midfielder impressed a lot of people in his breakthrough season in the French top flight at the age of just 17. He went on to say that Camavinga dropped off in quality last season as he failed to reach the heights of his breakthrough season. Rafael da Silva said the drop-off is normal and it comes with adapting to pressure as a young professional footballer.
While Camavinga has enjoyed a fantastic first season at Real Madrid, Manchester United have been very poor this season and they are on course to finish this season with the lowest points tally since the Premier League began around three decades ago. In hindsight, a lot of fans would have done everything possible to influence senior club officials into signing a very good young player such as Camavinga as stated by Rafael. He's definitely an upgrade on the midfield options at Old Trafford. The midfield options at the club include Fred, Scott McTominay and NemanjaMatic.
At Real Madrid, Camavinga has won his first league title. Also, he should play a part in the Champions League clash with Liverpool next weekend.
Need More?