Alexandre Lacazette Targets Dream Homecoming With Lyon
Submitted on Wed, 05/16/2018 - 06:26
France international Alexandre Lacazette is hoping to make a key impression for Arsenal during the final stages of the season. The Gunners are in the driving seat to reach the last four of the Europa League after beating CSKA Moscow 4-1 in the quarter-final first-leg, and the Frenchman is aiming to guide the club to trophy success in Lyon next month.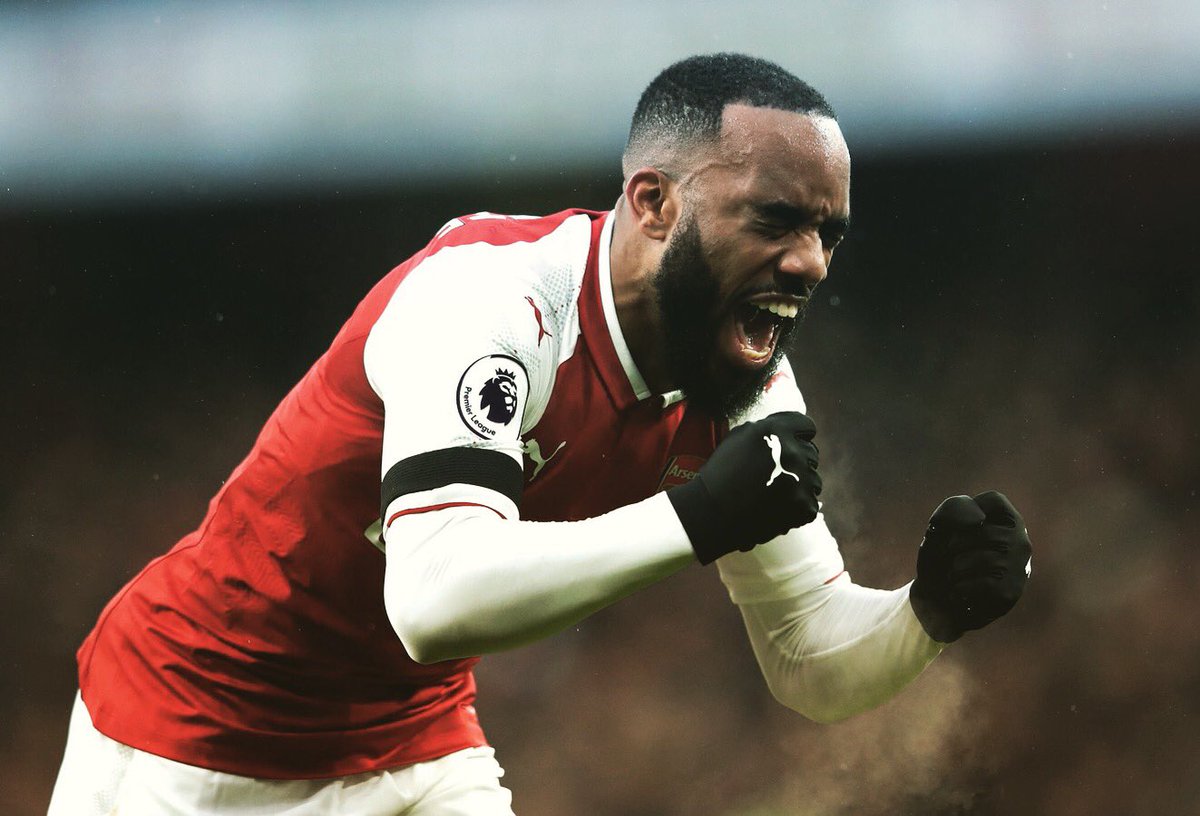 Speaking to reporters, he said: "I missed football a lot during my break. I have come back stronger, but it is true scoring on my comeback on Sunday (against Stoke) helped. It's important for me because in the (Premier) league, Aubameyang is going to play, unless the coach plays the two of us together. But I know in European competition, it is the chance to show plenty of things for me. I am desperate to win this trophy and, when we play like we did tonight, we can go far."
Lacazette suffered a mini-setback in February as he had to undergo a surgery for a knee swelling. The operation left the Gunners without their marksman for around six weeks, and during this period, and they went through a rather disastrous run which included four straight defeats across all competitions.
Since then, the Gunners have retained their winning momentum with six straight wins, and this includes the 4-1 triumph over CSKA, where Lacazette scored a first-half brace. The Frenchman has looked a lot sharper following his injury comeback, and he now has the opportunity to prove himself in the final stages of the Europa League.
The Gunners are presently out of contention for the Champions League via their league standings, and realistically, the Europa League remains their sole route to a back-door entry into the competition. Nevertheless, they have plenty of competition ahead with Lazio, RB Leipzig, and Atletico Madrid all capable of stunting their chances of lifting a maiden European crown under Arsene Wenger. Arsenal faces CSKA Moscow in the second-leg of the quarter-final on Thursday night.
Need More?